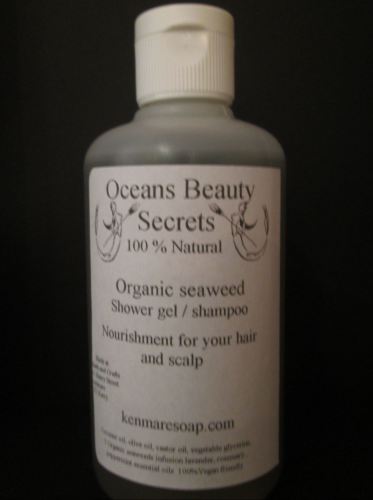 Seaweed Shampoo/Shower Gel
100% Natural Seaweed Shampoo/Shower Gel
Infusing oil with Organic Irish Seaweed we have created an all in one shampoo & shower gel. Using Rosemary, Lavender & Peppermint Essential Oils to gently cleanse your body & give you strong, healthy hair.
Suitable for all over body use it also doubles up as a shower gel.
Coconut Oil, Olive Oil, Caster Oil, Infused Seaweed, Vegetable Glycerine, Rosemary, Lavender, Peppermint Essential Oils.
150ml